Quick Links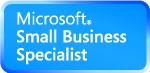 Terms & Conditions:
Definitions
The terms "We", "US", "Company" or any derivative thereof shall refer to ComTek-NY, Inc.
The terms "You", "Customer", "Client" or "Consumer" or any derivative thereof shall refer to you, the end-user or purchaser of goods and/or services from us.
General
ComTek-NY, Inc. reserves the right to refuse service to anyone.
ComTek-NY, Inc. does not tolerate any form of harassment between clients and employees. If a client is violating this policy:
Our employee may decide to terminate the service call at any time if he/she feels uncomfortable or that his/her rights have been violated;
We reserve the right to bill the client for any hours accrued during the said service call;
Employee has the right to notify US and the authorities and file a personal suit against said violator;
We also reserve the right to file suit against the violator and prosecute violator to the maximum extent allowed by law;
Any court fees or related will be charged to the violator;
To read more about harrasment CLICK HERE
ComTek-NY, Inc. assumes that software provided for installation (by the customer) is a fully licensed copy of said software.
We DO NOT respond to SMS or TEXT messages and reserve the right to charge you $1.00 per message.
We DO NOT offer free advice and reserve the right to charge you for the time.
A minimum charge of one (1) hour will apply for all calls less than one (1) hour and subsequent hours will be charged at the normal hourly labor rate.
For after hours / emergency service calls: a minimum charge of two (2) hours will apply for all calls less than one (1) hour and subsequent hours will be charged at twice the labor rate.
A fee will be charged if your check bounces or is cancelled equal to whatever our bank charges us plus $10. For example, a check doesn't clear and we get charged $25 by our bank; the client must pay $35 ($25 bank fee + $10 fee from us).
Payments received after the terms listed on our invoices are subject to a $25 late charge and / or interest charge computed at 10% (whichever is greater) per month.
Failure to pay after ninety (90) days will result in a deliquent account. Client will be reported to credit bureaus and will be placed in collections via a 3rd party agency.
Theft of service is not taken lightly at ComTek-NY, Inc., especially when equipment is involved. We'll see you in court! So don't do it...we warned you!
$95 (+ tax) per hour for telephone / remote support
$125 (+ tax) per hour for onsite support
Warranty
We DO NOT warrant virus or spyware removals. After service is provided, the systems is said to be clean. Subsequent infections are considered billable time.
We DO NOT warrant software installations, software upgrades or operating system installations / reinstallations and operating system upgrades.
For example, John Doe get's his operating system reloaded by us. This includes erasing the hard drive, installing the opeating system and device drivers. His system is now back to OEM (Original Equipment Manufactuer) status. Once returned, WE WILL NOT warrant the system because it's a clean install and the customer shall be responsible for any and all changes to the system. Any future repairs shall be subject to normal service charges.
ComTek-NY, Inc. warrants hardware repairs for a period of thirty (30) days after the system has been returned to you, the client. After thirty (30) days, you, the client must contact the manufacturer of the hardware for their warranty support.
The following are excluded from warranty service, and if provided by ComTek-NY, Inc. shall be deemed billable service:
Repair work caused by customer misuse of the equipment
Work external to the equipment
Damaged not caused by ComTek-NY, Inc., including, without limitation, damage caused by accident, transport, neglect, abuse, environmental conditions, lightning, or failure or fluctuation of electrical power, use of equipment in a manner for which it was not intended or designed, and failure to follow manufacturer's recommendations regarding use of equipment.
Installations of upgrades or revisions including, without limitation, hardware and software
Repairs caused by software problems or by equipment not covered in this agreement
Repairs necessitated by attempted repairs by non-ComTek-NY, Inc. personnel
Limitation of Liability
ComTek-NY, Inc. disclaims all warranties, including all implied warranties of merchantability and fitness for a particular purpose. ComTek-NY, Inc. shall not be liable to the customer or any other person for any loss or damage of any kind related to this agreement including, but not limited to, out-of-pocket expenses, any consequential damages, inconvenience, loss of data, loss of profits, loss of use, emotional stress, physical injury, life or damage to software or hardware, regardless of cause. Any action against ComTek-NY, Inc. must be brought within 1 month after the cause of action occurs.
ComTek-NY, Inc. does not warrant that the software/service will meet customer's requirements, that operation of the software/service will be uninterrupted or error-free, or that the software/service will be corrected.
ComTek-NY, Inc. is not responsible for problems caused by changes in the operating system characteristics of computer hardware or computer operating systems.
ComTek-NY, Inc. will hold computer as collateral or have a lien placed against owners assets upon failure to pay for services. The grace period for clients wishing to mail in payments will be 14 days from the date invoiced. A 5% late fee of the total due will accrue on the 15th day and continue each 14 days until final payment has been made. Notifications of amounts due will be sent up to 30 days. Upon reaching 90 days past due the invoice will be automatically submitted for collections unless a prior agreement has been reached. If you are unable to pay the invoice due, please call us at 631-741-1526. We will be happy to discuss payment arrangements with you.
Client will be held responsible for all court fees and other miscellaneous fees should it be necessary to involve the legal system or collection agency to receive payments for services provided by ComTek-NY, Inc.
Disclaimers & Return Policy
Data Recovery Service DOES NOT guarantee data will or can be recovered. If data is recovered there is no guarantee that the data will be useable as corruption can occur. Payments are required for services rendered with no guarantee
Any used item, hardware or software, is sold as is without a warranty
All sales are final, unless specified
ComTek-NY, Inc. cannot be held responsible for any typographical errors or other irregularities including but not limited to our web site, paperwork, advertisements and the like.
ComTek-NY, Inc. will not be responsible for any data loss while performing repairs, service, upgrades, virus cleaning, or network installations. Computer owner is responsible for backing up all data prior to service.
ComTek-NY, Inc. is not responsible for any consequences from electrical surges and spikes. Client is responsible for providing surge protection hardware.
ComTek-NY, Inc. is not responsible for virus, spyware, malware...etc infections. It is the responsibility of the client to make sure that the virus protection is enabled and up to date.
ComTek-NY, Inc. is not responsible for incompatibility issues resulting from computer equipment not purchased from us.
All Payment for services and associated fees are COD (cash on delivery) unless specified differently on invoice.
No returns or refunds without a receipt. It is the client's responsibility to maintain all receipts.
No returns or refunds on special orders or custom work.
Client agrees, that once ComTek-NY, Inc. and client have arranged a date and time for service that it represents a legally binding contract.
There will be a $50 fee for any returned or cancelled payments + whatever our bank charges us.
We reserve the right to request a deposit.
We reserve the right to change any and all of our policies without notice.
If you have any questions about our policies, please call us 631.741.1526
Harassment
Policy Statement
This defines the harassment policy of ComTek-NY, Inc (employer). The most productive and satisfying work environment is one in which work is accomplished in a spirit of mutual trust and respect. Harassment is a form of discrimination that is offensive, impairs morale, undermines the integrity of employment relationships and causes serious harm to the productivity, efficiency and stability of our organization. All employees have a right to work in an environment free from discrimination and harassing conduct, including sexual harassment. Harassment on the basis of an employee's race, color, creed, ancestry, national origin, age (40 and over), disability, sex, arrest or conviction record, marital status, sexual orientation, membership in the military reserve or use or nonuse of lawful products away from work is expressly prohibited under this policy. Harassment on any of these bases is also illegal under state and federal Statutes. This policy will be issued to all current employees and during orientation of new employees.
Definition
In general, harassment means persistent and unwelcome conduct or actions on any of the bases underlined above. Sexual harassment is one type of harassment and includes unwelcome sexual advances, unwelcome physical contact of a sexual nature or unwelcome verbal or physical conduct of a sexual nature.
Unwelcome verbal or physical conduct of a sexual nature includes, but is not limited to
The repeated making of unsolicited, inappropriate gestures or comments;
The display of offensive sexually graphic materials not necessary for our work;
Harassment on any basis (race, sex, age, disability, etc.) exists whenever
Submission to harassing conduct is made, either explicitly or implicitly, a term or condition of an individual's employment.
Submission to or rejection of such conduct is used as the basis for an employment decision affecting an individual.
The conduct interferes with an employee's work or creates an intimidating, hostile or offensive work environment.
Recognizing Harassment
Harassment may be subtle, manipulative and is not always evident. It does not refer to occasional compliments of a socially acceptable nature. It refers to behavior that is not welcome and is personally offensive. All forms of gender harassment are covered. Men can be sexually harassed; men can harass men;
Women can harass other women. Offenders can be managers, supervisors, co-workers, and non-employees such as clients or vendors.
Examples of Harassment
Verbal:
Jokes, insults and innuendoes (based on race, sex, age, disability, etc.), degrading sexual remarks, referring to someone as a stud, hunk or babe; whistling; cat calls; comments on a persons body or sex life, or pressures for sexual favors.
Non-Verbal:
Gestures, staring, touching, hugging, patting, blocking a person's movement, standing too close, brushing against a person's body, or display of sexually suggestive or degrading pictures, racist or other derogatory cartoons or drawings.