Quick Links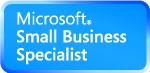 Some of Our Recent Clients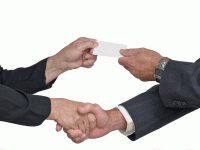 ComTek-NY, Inc. is committed to providing it's existing clients as well as prospective clients with the highest level of support we can offer. We treat each and every client as if they're our only one. Below is a list of satisfied clients who have put their trust in ComTek-NY, Inc. for providing fast, friendly and affordable computer consulting services.
All links open in a new window. List includes but is not limited to the following:
Giorgios Caterers (Giorgios at Fox Hills)
National Learning Corp. (Passbooks.com)
Belli Monaco, Inc.
RMD Auto & Marine
Farmingdale Family Dental
Law Offices of Stefanidis & Mironis, L.L.P.
*All clients listed have given verbal and/or written consent to be featured here. Why are we telling you this? ComTek-NY, Inc. believes in your right to privacy. We will never sell, share or use your name to generate profit. We will not give out any personal or corporate information to anyone.
**Are you an existing client of ours and would like to be added to this page? Call or email us and we'll gladly publish your company name and include a link to your website if applicable.