Quick Links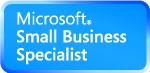 Free Support Links & Downloads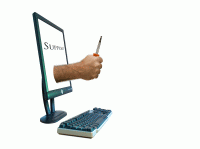 ComTek-NY, Inc. has combed the internet and is proud to offer you some of the best tools of the trade and other cool stuff, like System Optimization Software, Adobe Acrobat Reader and OpenOffice, for FREE! We are committed to keeping costs low and saving you money!

There are four rules you should know to maximize the safety and security of your computer:
1. Every pc should have antivirus software installed and updated on a regular basis. Never have more than one (1) antivirus installed. This can cause your computer to run significantly slower or system instability.
2. Every pc should have at least 1 actively monitoring anti-spyware program installed and numerous (2 or more) manual spyware scanning programs installed. For example, we like to have Windows Defender as our active spyware monitor and use Malware Bytes and Lavasoft Ad-Aware SE as our manual spyware scanners.
3. Lastly, every computer needs a firewall. If you have Windows XP with Service Pack 2 you have a basic firewall. If not, you'll need to get one. There are numerous free ones out there.
4. Always keep your computer up-to-date with Windows Update. Regularly, Microsoft™ publishes new updates that improve security and system stability.
Free Antivirus Software:

Free Anti-Spyware Software:

Free Firewall Software:

Free System Optimization Software:
Advanced System Care - A simple and effective piece of software that really enhances and cleans up your system. This program fixes registry problems, removes and prevents spyware, optimizes performance, defragments disks, clears privacy and removes junk files. Plus you can boost your internet speed and also maximize memory utilization with SmartRAM.
Thoosje.com - Various tools, gadgets and applications to make you computer run more efficiently. Thoosje XP Optimizer works great and does the trick. We haven't evaluated any of the other software provided by Thoosje yet.

OpenOffice:
OpenOffice (latest version): a free open source office program with the look and feel of Microsoft™ Office. OpenOffice is compatible with Microsoft™ Office documents and is developed by Sun Micro Systems.

Adobe Reader Downloads:

Bandwidth Speed Tests: