Quick Links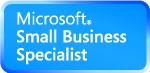 Services We Provide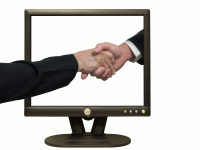 ComTek-NY, Inc. is committed to providing you with most advanced and up-to-date services in the industry. If you have a problem, we have your solution. Remember, we come to you and offer flexible hours. We cater to your needs. With locations in Nassau and Suffolk County we are able to get to you quickly and provide complete coverage of Long Island.
Our team of highly trained engineers and certified technicians are prepared for any situation or emergency you might have. If one of our specialists can't remedy the problem onsite, he or she will pull the troublesome unit and bring it back to one of our service centers for further analysis. Once the unit is in working order, we will bring it back to you (usually within 1 - 2 business days) for no additional charge. "No additional charge?" Yes, that's right...We don't charge pickup or delivery fees when we take a computer from the client's location back to our service centers.
Our services include and are not limited to:
Computer / Laptop Sales, Upgrades & Repairs

Server Sales, Repairs / Maintenance & Upgrades

Maintenance Contracts / Pre-Paid Service Hours

Data Recovery, Data Transfer & Data Backup

Virus, Spam, Spyware, Malware & Pop-Up Protection and Removal

Email / Outlook Setup & Configuration

Password Recovery / Password Resets

Software Installations & Upgrades

Operating System Re-Installation & Upgrades

Wired & Wireless Network Setups

Cable Modem, DSL & High Speed Internet Setups

Support for Windows 95, 98, ME, 2000, XP, Vista & 7

Network Setups & Upgrades

Fault Tolerance & Disaster Recovery

Enterprise Solutions for Antivirus, Spyware, Spam Protection...Etc

Active Directory & Group Policy

Microsoft Exchange (2000 - 2007) Setup, Migration & Support

Support for Windows Server 2000 - Windows Server 2008

Internet Information Services

Terminal Services Setups & Support

DNS, DHCP, WINS

Hardware & Software Firewalls

Security Audits

Customized Computer Systems

Web Design

Domain Registration

Domain & Email Hosting

SAVING YOU TIME & MONEY WITH NO HASSLES!
Call Us NOW!
631.741.1526