Quick Links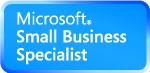 Frequently Asked Questions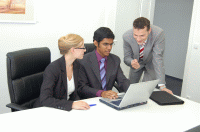 Welcome to our FAQ page. Click on a question to see the answer. If it doesn't work, you don't have JAVA installed. Go to Java.com and install it.
What are your hours of operation?
We are open from 9am - 5pm, Monday through Friday. We offer after hours and weekend service for businesses only.
What form(s) of payment do you accept?
Currently, we accept cash or check. No credit cards, sorry.
Do you offer maintenance contracts or other business incentives?
Yes, we do offer maintenace contracts and other business incentives such as pre-paid hours and the employee incentive program.
Do pre-paid hours expire?
No. Unlike our competitors, our pre-paid hours do NOT expire. They are consumed at time of use. Balances are carried over from the previous month or year.
Does ComTek-NY offer remote support?
Yes, we offer remote support as well as onsite support. Call us for more information as some prerequisites are required for remote support.
Why aren't your prices or rates listed?
We don't list our prices or rates because every job is different. As a guideline, we do have general labor rates:
Residential: $95 per hour
Corporate: $125 per hour
Again, these rates are general and depend on the type of work needed. Please call us for an estimate.
Do you fix or work on Macintosh / Apple products?
No, we do not. However, we can point you in the right direction:
Mac Mike
Are we missing stuff here?
Let us know! Call or email us with a suggestion for a FAQ. If your question gets picked, you could win a free computer checkup / optimization.