Quick Links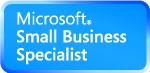 Web Hosting Login Page
Welcome to ComTek-NY's web site hosting page. Please login to access your site's control panel. The control panel is your gateway to accessing your hosted site plus all the features included in your hosting plan.
* Remember, passwords are case sensitive. For example, "password" is not the same as "Password".
Don't have a hosting plan with us? Call us today and we'll help you choose the right type of plan to suite your needs.
Need a site built from the ground up? No problem! Our expert design team can handle all aspects of your site from logo creation, content, e-commerce, database and flash design. Each and every site we do is hand crafted. We do not use templates, which can give your site that "cookie-cutter" appearance. Distinguish your site by letting our professional design team construct YOUR site the way YOU see it!
Below you will find links to some of the sites we have developed or renovated:
Giorgios Caterers (Giorgios at Fox Hills)