Quick Links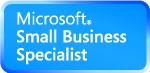 About ComTek-NY, Inc.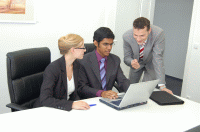 ComTek-NY, Inc. is Long Island's choice for all your computing needs. If you have a problem, we have the answer. Our motto is "Done right the first time™." We stand behind our company motto 100%. Why should you pay an arm and a leg to have work performed incorrectly, inefficiently and multiple times? Our rates are competitive and our service is top notch.
ComTek-NY, Inc. was founded by experienced Systems Engineers. We have worked for some of Long Island's largest consulting firms and are proud to bring our services and knowledge to you in an affordable and thorough package. We have over ten years experience working with computers, laptops, networks, servers, web design and cabling.

Our Mission:
ComTek-NY, Inc is bringing customer service back. Let's face it, it's hard to find a customer service based company in these times. Look no further! We are 100% committed to our clients, whether they are current or prospective. We treat each and every client as if they're our only one. Our techs go above and beyond the job no matter how simple or complex your problem(s) may be. People come to us everyday with horror stories about "Mom and Pop Shops" or those "Geek" companies and you know what those people said about us? "Wow, you really do get it done right the first time™. We should have used your company from the start." We don't need silly cars or catchy jingles to entice you. Our service speaks for itself. Trust US, trust ComTek-NY, Inc. a true customer service based company.

Our Team:
Our specialists constantly receive rigorous training and hands on experience with today's latest hardware and software. All of our technical specialists have their A+, Network+ and MCSA Certification or greater. Employees of ComTek-NY, Inc. are courteous, respectful and have the ability to put complex terms in a way that you'll understand.
ComTek-NY, Inc. is a Dell Authorized Retailer. That means we can save you money on your next Dell workstation, laptop, printer, server or just about anything from Dell. All systems are welcome regardless of brand name! We fix them all, tried and true.
We will come to your home or business and get the job done right the first time™. We are proudly serving Nassau County and Suffolk County.