Quick Links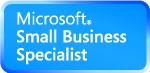 Solutions for Home Users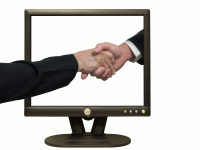 ComTek-NY, Inc. is committed to providing you with most advanced and up-to-date services in the industry. If you have a problem, we have your solution. Remember, we come to you and offer flexible hours. We cater to your needs. With locations in Nassau and Suffolk County we are able to get to you quickly and provide complete coverage of Long Island.
Did you know that 89% of computers are infected with some form of malicious code (viruses / spyware)?
We are now offering flat rate virus / spyware / malware removal. Call us for details!
Our Residential services include and are not limited to:
SAVING YOU TIME & MONEY WITH NO HASSLES!
Call Us NOW!
631.741.1526
Desktop & Laptop Repairs, Upgrades and Sales:
ComTek-NY has partnered up with industry leading manufacturers which means you pay less for new systems, parts and peripherals. We work on all Microsoft™ Windows based machines such as Dell, SONY, IBM / Lenovo, HP / Compaq, Gateway, Emachines, private label / no name...etc.

Operating System (re)installs, Up/Downgrades:
We provide flat rate operating system (re)installation, upgrades and downgrades. All personal internet favorites, email, documents, pictures, music and files of your discretion will be backed up before we perform this service. We also install your device drivers, peripherals and 3rd party software / applications.
The end-user must provide our technicians with all installation cd's / disks including the operating system disk and product license. If you don't have your Windows installation cd and/or product license, you may purchase a copy from us. We WILL NOT install pirated software, as it is illegal and our certifications will be revoked.

Software Installation & Troubleshooting:
Our technicians are well versed with today's software applications. We'll take the headache out of setting up your new software or troubleshooting failed installations. We have established relationships with today's leading software companies. Save gas and money by purchasing software from ComTek-NY.

Data Recovery, Data Transfer & Data Backup:
Your data is your life. We can help you protect it or retrieve it. We offer flat rate data recovery servies with no size limit. Most companies charge you on the size of your recovery, we don't! We can recover everything from a few files to an entire drive or partition, even if the files have been deleted or the drive has been reformated.
Did you outgrow your hard drive? We can migrate all your files from one hard drive to a higher capacity drive, while keeping every file intact and just the way you left it. We can also move data from your old computer to a new one. This is one of the biggest pitfalls people have when deciding to upgrade. No worries, we can help!
An alarming 85% of people talk about backing up important files but have never done so. We can help take the stress out of preserving your data. We will construct a backup strategy to fit your needs.

Virus, Spyware, Malware Protection and Removal:
Approximately 89% of all computers are infected with some form of malicious code such as keyloggers, viruses, spyware, malware...etc. Some computers show signs such as slow performance, pop-ups, false security warnings, hi-jacked background and home pages on internet explorer. Other computers exhibit no signs of infection and can have keyloggers or other harmful code stealing your personal data. All it takes is just one of these nasty bugs to compromise your system. Before you know it, your pc will have many more infected files.
Relax, you called ComTek-NY right? We can remove all infected files without reloading your computer (in most cases). If for some reason we cannot remove all infected files, we will backup your data and reload your system to OEM or factory status. Our competitors like to reload your computer right off the bat and usually leave the backing up to you. Who wants to be bothered with that? Call us, we're professionals and we care!

System Tune-up:
Over time computers slow down and need to be optimized again. We can perform a system tune-up and have your computer running faster and more responsive. We adjust and tweak hundreds of settings, install updates, check your computer's log files and test the security of your system. Tune-ups can help stop problems before they start.

Printer Setup & Configuration:
We can setup and configure printers old or new, inkjet or laser, wired or wireless. Let us take the frustration out of setting up your printer.

Email / Outlook Setup & Configuration:
Make email setups a breeze! We can setup your email to work with your favorite POP3 client such as Outlooke Express, Microsoft Outlook or any POP3 compatible software.
Don't have an email account? No problem. We can point you in the right direction and help you choose and create a free account. Stay in touch with family and friends.

Password Recovery / Password Resets:
Did you forget your Windows login password to your computer or your CMOS (bootup) password? We can reset it quickly and painlessly without reformatting or reloading your system. Your data will not be harmed.

Remote Access Setup & Configuration:
Wouldn't it be great to access you pc securely from anywhere in the world? You can! All you need is a high-speed internet connection. There are several remote access options to choose from. We'll help you decide on the right one based on your individual needs.

Internet & Networking:
Need help getting on the internet or having network problems? We specialize in network setups and troubleshooting. We'll quickly diagnose and fix your connectivity problem(s), help you add a new device to your existing network or design a network from the ground up.
Did you know that most wireless networks are unsecure right out of the box? When you have ComTek-NY setup your network we make sure it's secured, optimized and that all your devices are communicating properly. Networking "Done Right The First Time™."

Support for Windows 95, 98, ME, 2000, XP, Vista & 7:
Our support representatives are well versed with all Microsoft™ operating systems. Most computer repair companies only offer support for current operating systems, essentially the ones that Microsoft™ deems current.
Don't be pressured or forced to upgrade and relearn. Use what you feel comfortable with and we'll do the rest!

Customized Computer Systems:
We'll take all the "guesswork" out of purchasing a new computer or laptop. We'll customize and match your new system to your specific needs. Our service doesn't stop there. We'll make sure your system can grow with you and won't be obsolete after purchase.
Go Dell and SAVE! Did you know that we are a Dell Authorized Partner? We can help you save money when you buy a Dell product from us.