ComTek-NY Toolbar
Stay informed with news and specials, submit a support ticket, receive important alerts and search the web all from our toolbar!

Search powered by Google.
Download Our Free Toolbar
Quick Links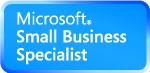 Welcome to ComTek-NY, Inc.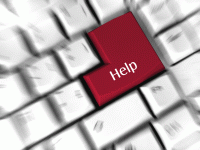 Looking for fast, friendly and affordable computer service? No problem! You came to the right place.
Our team of highly trained engineers and certified technicians are here to provide you with the service and support that you need, especially in today's demanding technological world. No matter if you're a home user, small - medium sized business or a large corporation, we can help. We're your proactive safety net - we can help stop problems before they start.
We provide flexible hours to accommodate our clients and their hectic schedules. We will come to your home or business, sparing you the agony of transporting your system. Unlike our competitors, we DO NOT impose a travel fee or any other miscellaneous charges. We service all Microsoft Windows based computers, laptops and servers (DELL, HP / COMPAQ, IBM / LENOVO, GATEWAY, SONY, TOSHIBA, ACER...ETC).
In addition to onsite service, we also offer remote access support via our rescue gateway. All you need is a computer with a high-speed internet connection (in working order).
Home users, are you:
Experiencing the infamous "Blue Screen of Death?"?

Having problems with Windows Vista / 7?

New to computers and computer networks?

Thinking about purchasing a new pc or upgrading your existing system?

Suffering from annoying pop-up advertisements, slow pc performance or no / slow internet connectivity?

Using outdated software or a legacy operating system?

Having a hard time installing / connecting that new peripheral you just purchased?
Businesses:
Looking to reduce IT costs and operate more efficiently & effectively?

Need help with a crashed server or defunct array?

Are your servers and network infrastructure secure?

Do you have a backup regime being carried out?

Are you puzzled by Active Directory and Group Policy?

Do you need help with planning and executing your migrations / rollouts?

Is your organization plagued with spam and frequent virus outbreaks?
Do any of these questions pertain to you? If so, we can help point you in the right direction! What are you waiting for? Get in touch with us now. We will gladly provide you with a free estimate for all your computer needs. Best of all, we come to you. We will come to your home or business and get the job done right the first time™. We are proudly serving Nassau County and Suffolk County.
What next? Please take some time to learn more about us. You'll find free software and downloads on our downloads page. Check out ComTek-NY's "Our Services" page for an expanded list of services we provide. For contact information click here or send us a support request.